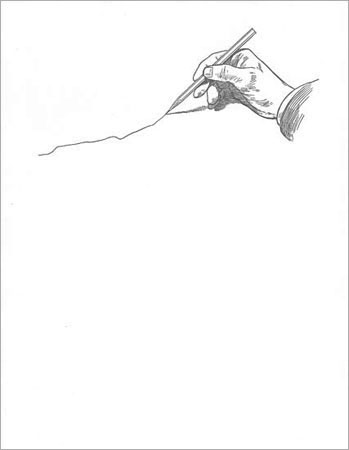 PWP015 - Hand Drawing
By Micah Lexier

Each print is unique with a graphite line added by the artist. Letterpress printed on Strathmore Writing Paper.

8.5 x 11 inches
Varied edition of 100
Numbered, initialed and dated in pencil by the artist on the reverse
$50, click here to purchase

About the project: Hand Drawing consists of a letterpress-printed line drawing of a hand, reproduced from a book, which has been augmented with a unique pencil line hand-drawn by the artist – the two distinct parts of the image separated by a time-span of over 100 years.